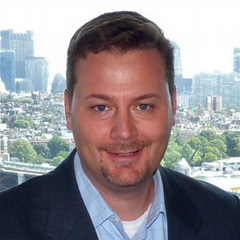 William S. Korinek, Ph.D., Co-Founder and Chief Executive Officer
Dr. Korinek is Astrocyte Pharmaceuticals' CEO and Co-Founded the company in 2014. Previously, he was at Pfizer for almost 10 years in a number of strategic and operational R&D positions, most recently serving as the Vice President of Worldwide R&D Business Operations. Dr. Korinek and his organization managed the Worldwide R&D annual operating plan process, including coordination of annual investment business plans from all of Pfizer's Research Units and functional Partner Lines and the setting of annual investment and budget targets. He has broad experience from early discovery through full development, small and large therapeutic modalities, and many disease areas. At Pfizer, he championed and secured $24M in capital for a long term Project and Resource Planning productivity program that was successfully implemented over 2011-2014. Dr. Korinek also managed Pfizer's R&D Program Management Office (PMO) for the Pfizer-Wyeth integration, and the PMO for Pfizer WRD's 2011 "Engine for Sustainable Innovation" strategic restructuring involving the reduction of Pfizer's overall R&D 2012 spend from $8.0-8.5B to $6.5-7.0B.
Dr. Korinek previously worked as an Engagement Manager at the strategy consulting firm L.E.K. Consulting, where he worked with ~40 life sciences companies ranging from biotech startups to large pharmaceutical companies on issues such as strategic planning, portfolio prioritization, and M&A due diligence. He earned his Ph.D. from Harvard University's Molecular and Cellular Biology Department, where he researched the molecular linkages of cell polarity signals to the cytoskeleton and published in leading journals including Science.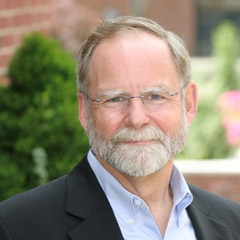 Jeffrey L. Ives, Ph.D., Director
Dr. Ives joined Astrocyte Pharmaceutical's Board of Directors in December of 2014. He has over 30 years of senior scientific leadership experience in the development of novel therapeutics, with an emphasis on drugs for central nervous system diseases. Dr. Ives is a Venture Partner at New Leaf Venture Partners, a leader in healthcare technology venture investing and which currently manages $1.1 billion in assets.
Prior to New Leaf Venture Partners, Dr. Ives was a Principal for NeuroPharma Advisors, LLC, a Boston area advisory group dedicated to assisting companies developing therapeutics for central nervous system diseases. He was formerly CEO of Satori Pharmaceuticals, which was a leading company in the development of gamma-secretase modulators for the treatment of Alzheimer's disease. Before Satori, Dr. Ives held numerous senior management and scientific leadership positions at Pfizer including Senior Vice President of Pharmacokinetics, Dynamics and Metabolism, Vice President of Central Nervous System Research, and Executive Director of Central Nervous System Medicinal Chemistry. Dr. Ives earned his Ph.D. in Chemistry from Yale University and his Bachelor's degree in Chemistry from Colgate University.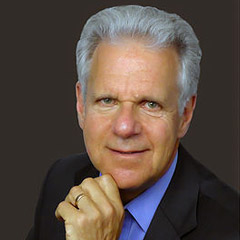 Jeffrey M. Arnold, Director
Mr. Arnold joined Astrocyte Pharmaceuticals' Board of Directors in March 2017. He has 45 years of experience in the life science industry, including as the CEO of 4 companies and an angel investor in 7 companies with successful exits. He is currently the President of Arnold Strategies, LLC, which advises CEO's with their growth and execution strategies, and Executive Chairman of First Light Biosciences. Since 2006, Mr. Arnold has been an angel investor with Boston Harbor Angels and Mass Medical Angels. He is a guest lecturer at the MIT Sloan School and a mentor to startup companies through the MIT Venture Mentoring Society and MIT Deshpande Center.
Previously, Mr. Arnold was Chairman of Corbus Pharmaceuticals (NASDAQ: CRBP), which has a phase II drug for orphan fibrotic diseases, and the CEO of CardioFocus, which has an endoscopic catheter for treating atrial fibrillation. He founded Cambridge Heart, Inc. and took the company public in 1996. He was also CEO of Molecular Simulations, Inc., a $200 MM supplier of software for drug design later called Accelrys. Early in his career Mr. Arnold held senior R&D and marketing positions for Becton Dickinson and Datascope Corp. Mr. Arnold graduated from MIT with a B.S. in Electrical Engineering.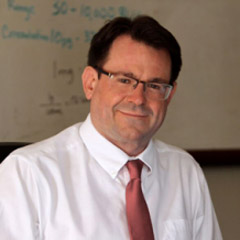 Jackson Streeter, M.D., Director
Dr. Streeter joined Astrocyte Pharmaceutical's Board of Directors in November of 2020. He is the Managing Director of the UF Innovate venture fund and a Venture Partner at DeepWork Capital. Before joining UF Innovate, he was the CEO and executive director of the Florida Technology Seed Capital Fund, a seed-stage venture fund investing in companies commercializing technologies developed at Florida universities, colleges, or research institutes. Dr. Streeter has extensive experience leading companies developing diagnostics/therapeutics for both traumatic brain injury and ischemic stroke. He was the CEO of Banyan Biomarkers for eight years, commercializing the first-ever blood test for traumatic brain injury that received FDA clearance in early 2018. Dr. Streeter also founded and served as CEO for PhotoThera, Inc., where over thirteen years he raised more than $120M in private capital and designed and managed five U.S. and international clinical trials for the treatment of stroke. He also co-founded American Veterinary Laser, which was acquired in a private transaction. He is the inventor of more than 20 patented technologies and the author on multiple scientific publications.
Dr. Streeter earned his B.S. degree in biology from the University of Nevada Reno and his M.D. from the University of Nevada School of Medicine. He served as an officer in the U.S. Navy, completing a general surgery internship at Naval Regional Medical Center in Portsmouth, Virginia, and then primary flight school at the Naval Air Station in Pensacola. During his military service, he was the first naval flight surgeon selected as a Top Gun staff instructor, served on several overseas deployments, and was awarded the Navy Achievement Medal and the Navy Commendation Medal.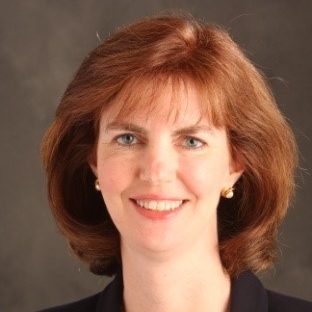 Christine Gallagher, MBA, Director
Ms. Gallagher joined Astrocyte Pharmaceuticals' Board of Directors in November 2021, bringing over 30 years of experience as an investment banker focused on the life sciences industry. She is currently Managing Director, Equity Capital Markets at Truist Securities (formerly SunTrust Robinson Humphrey) where she is directly responsible for leading the planning, structuring and execution of equity capital raises for public and private companies. Ms. Gallagher has been an advisor to numerous boards and management teams on a wide range of corporate finance solutions and her healthcare investment banking experience includes the execution of over 150 M&A, advisory and financing transactions raising over $35 billion of capital and advisory work valued at over $20 billion.
Prior to joining Truist, Ms. Gallagher was the Head of the Life Sciences Investment Banking team at BMO Capital Markets, a Partner and Head of Healthcare at C.E. Unterberg, Towbin, and served in a variety of roles over many years at JP Morgan (formerly Chase Securities) including Managing Director, Healthcare Group and Head of Healthcare M&A. Ms. Gallagher received her M.B.A. in Finance from New York University's Stern School of Business and a B.A. in Biology from Colgate University.  She is a trustee emeritus at Colgate University.