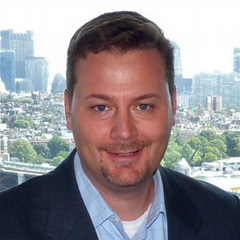 William S. Korinek, Ph.D., Co-Founder and Chief Executive Officer
Dr. Korinek is Astrocyte Pharmaceuticals' CEO and Co-Founded the company in 2014. Previously, he was at Pfizer for almost 10 years in a number of strategic and operational R&D positions, most recently serving as the Vice President of Worldwide R&D Business Operations. Dr. Korinek and his organization managed the Worldwide R&D annual operating plan process, including coordination of annual investment business plans from all of Pfizer's Research Units and functional Partner Lines and the setting of annual investment and budget targets. He has broad experience from early discovery through full development, small and large therapeutic modalities, and many disease areas. At Pfizer, he championed and secured $24M in capital for a long term Project and Resource Planning productivity program that was successfully implemented over 2011-2014. Dr. Korinek also managed Pfizer's R&D Program Management Office (PMO) for the Pfizer-Wyeth integration, and the PMO for Pfizer WRD's 2011 "Engine for Sustainable Innovation" strategic restructuring involving the reduction of Pfizer's overall R&D 2012 spend from $8.0-8.5B to $6.5-7.0B.
Dr. Korinek previously worked as an Engagement Manager at the strategy consulting firm L.E.K. Consulting, where he worked with ~40 life sciences companies ranging from biotech startups to large pharmaceutical companies on issues such as strategic planning, portfolio prioritization, and M&A due diligence. He earned his Ph.D. from Harvard University's Molecular and Cellular Biology Department, where he researched the molecular linkages of cell polarity signals to the cytoskeleton and published in leading journals including Science.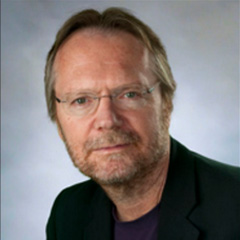 James D. Lechleiter, Ph.D., Co-Founder and Advisor
Dr. Lechleiter is the Co-Founder and an Advisor of Astrocyte Pharmaceuticals, and he is currently a Professor of Cellular and Structural Biology at the University of Texas Health Science Center at San Antonio. His research investigates the molecular and cellular mechanisms of protection during ischemic stress, acute brain injury and aging. His major focus has been to understand the role of astrocyte mitochondrial ATP production in these processes. He has extensive experience with imaging technology, its application towards current problems in cell biology and he is the director of the institution's Optical Imaging facility. Academically, he is a member of the executive committee of the Center for Biomedical Neuroscience.
Dr. Lechleiter is a member of the Biophysical Society, the Society for Neuroscience and he was an associate member of the editorial review board of the Journal of Biological Chemistry. Scientifically, he is widely recognized for his seminal work in the field of Ca2+ signaling where he made the initial discovery of intracellular spiral Ca2+ waves.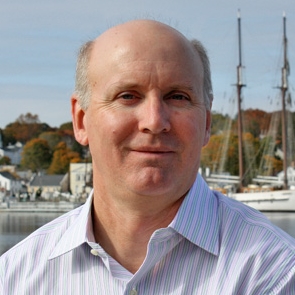 Theodore E. Liston, Ph.D., Vice-President of Research
Dr. Liston is the Vice-President of Research at Astrocyte Pharmaceuticals. He has a 28-year record of research and innovation in the pharmaceutical industry, including senior research roles at Pfizer as Vice-President of Pharmacokinetics, Dynamics and Metabolism (PDM), and as Vice-President of Global ADME Technology. His pharmaceutical discovery and development experience in research, drug metabolism and PK/PD spans from early discovery projects to marketed products, and from laboratory operations to technology development. Dr. Liston managed the PDM efforts of groups in neuroscience and cardiovascular-metabolic disease, and has contributed to the preclinical and clinical advancement of >100 candidates across a broad range of therapeutic areas, including neuroscience, cardiovascular, infectious disease, inflammation, immunology, arthritis, allergy-respiratory and oncology. Additionally, Dr. Liston was the leader or key member in several scientific initiatives that transformed industrial pharmaceutical discovery and development, including the incorporation of high-throughput ADME/Toxicity screening, computational ADME, and prediction of human pharmacokinetics from preclinical in vitro and in vivo data.
Dr. Liston received his Ph.D. in Pharmacology from Vanderbilt University, where he focused on the structural elucidation and biological activity of novel human arachidonic acid metabolites and their role in physiology and disease.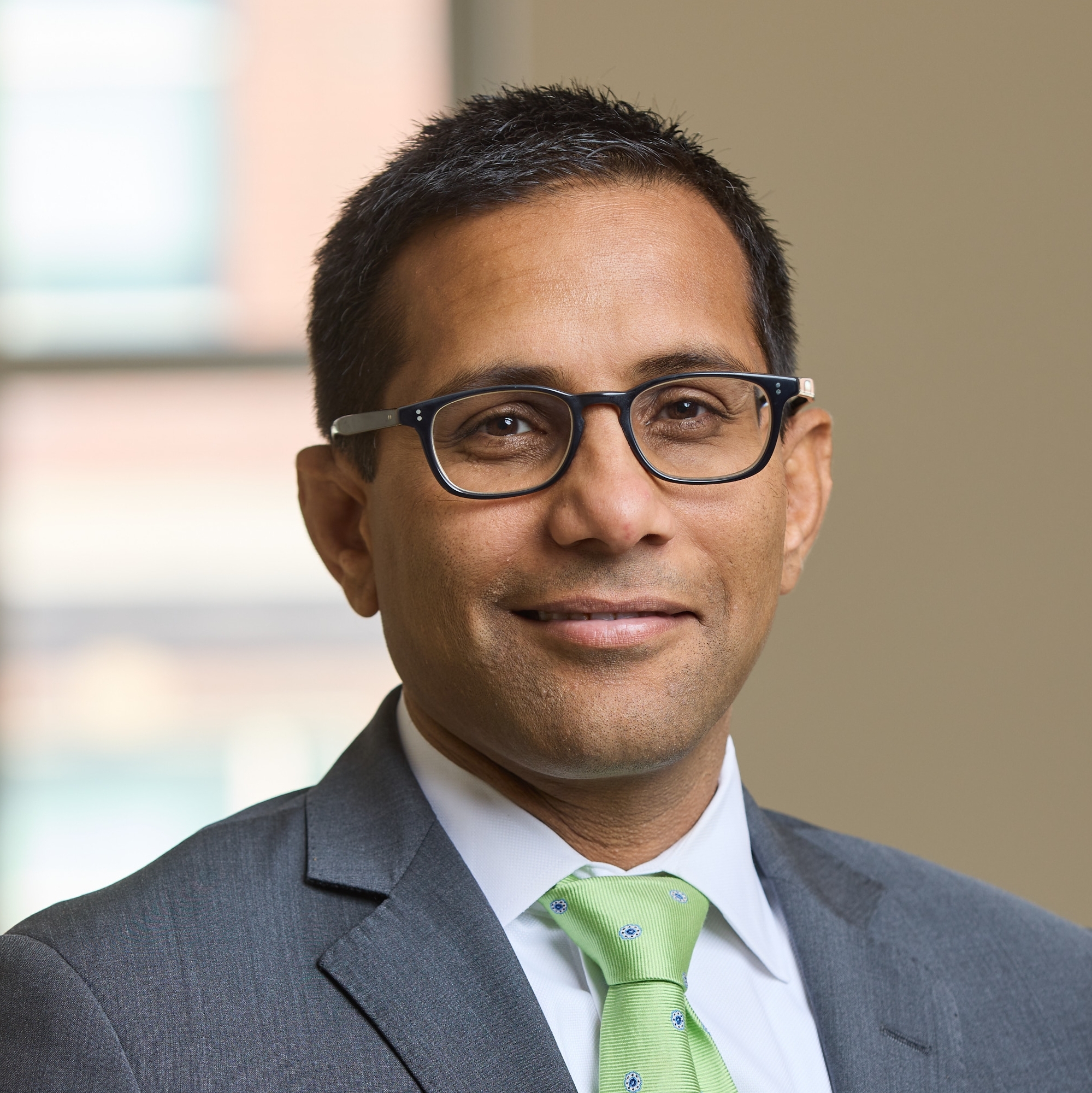 Kevin Sheth, M.D., Chief Medical Advisor
Dr. Sheth joined Astrocyte Pharmaceuticals as their Chief Medical Advisor in 2022.  He is the founding Chief of the Division of Neurocritical Care & Emergency Neurology and Director of the Yale Center of Brain & Mind Health. Dr. Sheth is recognized for his leadership in prevention, acute treatment, and recovery trials of brain injury. He has led and developed highly innovative programs in drug development, translation, and medical devices. His team at Yale has served as a national model for academic critical care and stroke neurology units.  Dr. Sheth has served as PI or co-PI for 8 multicenter clinical trials in stroke, as well as chair for clinical endpoint and data safety monitoring committees for several pivotal studies. He is a winner of the prestigious Robert Siekert Award from the American Heart Association (AHA), the Derek Denny Brown Award from the American Neurological Association and an elected member of the American Society for Clinical Investigation (ASCI). His research has been funded by the NIH, American Academy of Neurology, AHA, and the US Army. Dr. Sheth is the author of over 350 publications and has served on study sections for the NIH, AHA, FDA and NASA. He is an Associate Editor at Stroke and a member of the American Neurological Association Board of Directors.
Dr. Sheth has formed exciting partnerships with entrepreneurs, pharmaceutical companies, and medical device start-ups to bring forward highly innovative solutions. He has successfully applied for several patents and serves as a co-founder for several early-stage companies. These efforts have resulted in extensive knowledge of FDA pathways, development of phase I-III drug programs, and implementation of new technology into the clinical workspace. The principal themes of his efforts are towards collaboration and an improved understanding of neurological disease.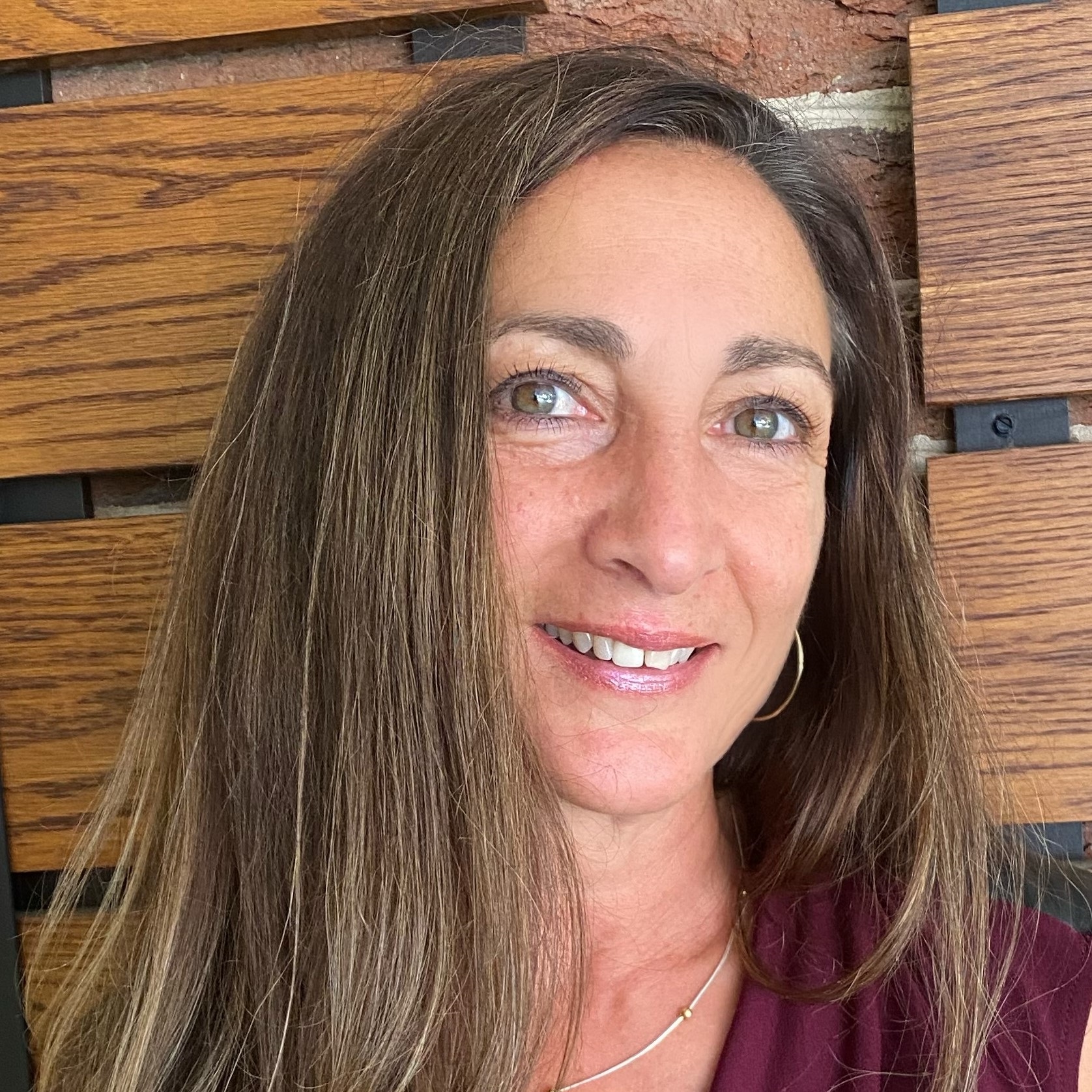 Lisa Manna, RN, MBA, Vice-President of Clinical Development Operations
Lisa Manna is Astrocyte's Vice-President of Clinical Development Operations and brings over 20 years of experience in clinical and development operations. She has leadership experience that spans across academic, CRO, pharma and biotech domains. Most recently, she was the Vice-President of Clinical Operations for SQZ Biotech where she worked within a complex environment building a clinical operations team responsible for the planning and execution of the company's clinical trials. Entrepreneurial by nature, for the past 18 years she led her company as President of Manna Clinical Consulting, working most recently with Deciphera Pharmaceuticals for the planning and execution of the company's Phase 1 normal healthy volunteer program.
Her extensive research experience has included work in the Central Nervous System, Immunotherapy, Oncology, and Cardiovascular realms. A clinician by training, Lisa has worked in Critical Care at the Massachusetts General Hospital in Boston, and coordinated clinical research trials in sepsis, septic shock, and ARDS within the Department of Pulmonary and Critical Care at the University of Colorado Health Science Center. Lisa received a Bachelor of Science in Nursing from Boston College and an MBA from Suffolk University in Boston.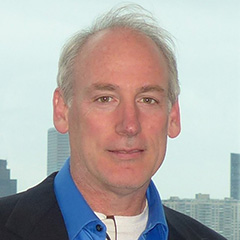 Russell B. Poe, Ph.D., Head of Chemistry and Manufacturing Controls (CMC)
Dr. Poe is the Head of CMC at Astrocyte Pharmaceuticals. He has 25 years of experience in the pharmaceutical industry with 14 years of CMC experience at Pfizer. Significant roles included leading the early phase CMC teams for 65 assets in neuropharmacology, cardiovascular and metabolic disease and dermatology. Additionally, while at Pfizer, he managed the Stability and Release Group which conducted cGMP stability testing on investigational API and drug products and release testing for cGMP radio-labeled clinical API used in ADME studies. He was the lead analyst for the API and drug product responsible for the successful NDA CMC submission for Geodon IM, a technically complex parenteral product with a novel proprietary modified β cyclodextrin excipient.
Dr. Poe is the managing member of Birch Biopharmaceutical Consultants since 2009 providing services for biopharmaceutical clients in early phase development and IND submissions, vendor management, late phase initial NDA filings, multivariate optimization and chemometrics. He currently serves on the advisory board for Molecular Isotope Technologies and Nature's Fingerprint™, a pharmaceutical technology company using stable label isotopes for product and process authentication and infringement. He served on the scientific advisory board for Livwel Therapeutics with a developmental candidate in the area of asthma and uveitis. His research interests include analytical chemistry, experimental design, applied statistics and chemometrics.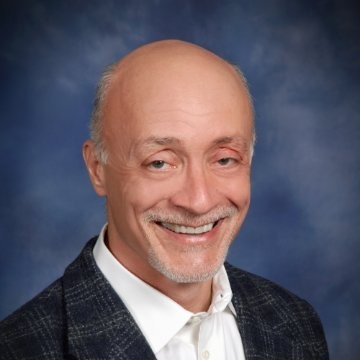 Stanley A. Roberts, Ph.D., D.A.B.T., Head of Non-Clinical Safety Assessment
Dr. Roberts is Astrocyte Pharmaceuticals' Head of Non-Clinical Safety Assessment, and he has over 30 years of experience in scientific and management positions in large (Sandoz, Abbott & Pfizer) and small (CovX) pharmaceutical companies.  His executive management duties have included being the Global Director for Preclinical ADME/PK (Abbott) and VP of Preclinical Drug Development (CovX). Dr. Roberts has also held a variety of scientific and leadership positions in toxicology organizations. Dr. Roberts has planned/conducted/interpreted/reported all types of drug development plans and studies for toxicology and ADME/PK.  Accomplishments include authoring over 400 internal company final reports, major contributions to numerous successful regulatory documents/strategies/submissions (white papers, IND, NDA and BLA).  Dr. Roberts has also conducted problem solving research to evaluate the human relevance of animal toxicities as well as improving the quality of new drug candidate ADME/PK characteristics.  Dr. Roberts has wide and deep experience in numerous disease targets including neuroscience and pain diseases using small molecules, peptides, biotherapeutics
Dr. Roberts is experienced with in-/out-licensing activities, managing and representing multidisciplinary teams and has presented to the FDA on numerous occasions. He has extensive experience in numerous committees and special projects for PhRMA and BIO. Dr. Roberts has a BS (Animal Science), MS and PhD (Pharmacology & Toxicology) from Purdue University and post-doctoral fellowship in Molecular Toxicology (Medical University of South Carolina).