The 5th Annu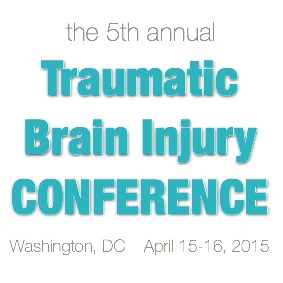 al Traumatic Brain Injury (TBI) Conference is being held on April 15 and 16, 2015 in Washington DC. The conference will feature the latest research findings from many leading TBI researchers in the areas of neurotrauma, PTSD and concussion and presents an excellent opportunity to hear the latest updates in TBI. Dr. James Lechleiter, Astrocyte Pharmaceuticals' Co-Founder and Professor of Cellular and Structural Biology at UTHSCSA, was invited to present his latest progress in brain trauma research.
Dr. Lechleiter will present data from a new mouse model of repetitive TBI, which exhibits long-term (12-18 months) neurological deficits. His presentation – "Targeting Astrocyte Mitochondrial ATP Production after Repetitive TBI Prevents Long-Term Neurological Deficits in Mice" – goes beyond describing the previously reported short-term benefits and highlights the long-term benefits of this novel therapeutic approach.
For more information on the conference, agenda and participants, please visit www.tbiconference.com.
For more information about Astrocyte Pharmaceuticals please contact Dr. William Korinek at 617-444-8765 or [email protected].
About Astrocyte Pharmaceutical Inc.
Astrocyte Pharmaceuticals Inc. is a privately held drug development company dedicated to accelerating the recovery and well-being of brain injury patients. The company is committed to proving the neuroprotective benefits of selective astrocyte activation, and advancing breakthrough therapeutic agents for treating brain injury resulting from TBI, concussion, stroke and neurodegenerative disorders such as Alzheimer's disease. Founded in 2014 and based in Cambridge, Mass., the company works in partnership with the University of Texas Health Science Center at San Antonio (UTHSCSA).