Cambridge, Mass. (May 7, 2015) – Astrocyte Pharmaceuticals Inc., a privately held pharmaceutical company, today announced it has entered into an exclusive worldwide licensing agreement with The University of Texas Health Science Center at San Antonio.
The license grants Astrocyte Pharmaceuticals the exclusive use of patent rights owned by the UT Health Science Center and developed by university research scientist (and Astrocyte Pharmaceuticals' co-founder) James Lechleiter, Ph.D., for a breakthrough therapeutic approach for brain trauma such as traumatic brain injury (TBI) and concussions. The patent rights cover a class of small molecules that have shown promising neuroprotective results in a series of preclinical tests. Specific terms of the agreement were not disclosed.
Brain injuries are predicted to become the third leading cause of global mortality and disability by 2020, and in the U.S. alone approximately 1.7 million people sustain a TBI each year. An estimated additional 1.6 million to 3.8 million suffer from concussions (mild TBIs) related to sports and recreational activities that are not treated in hospitals and emergency rooms.
"The tremendous incidence of TBIs worldwide highlight the considerable epidemic at hand," said Astrocyte Pharmaceuticals CEO William Korinek, Ph.D. "Moreover, new research is highlighting the disturbing long-term impacts of repetitive TBIs/concussions, which can trigger age-associated neurodegeneration resulting in a range of symptoms and disabilities over decades. This therapeutic approach of activating the brain's natural healing processes through the caretaker astrocyte cells is novel and promising. Triggering multiple neuroprotective mechanisms at the site of injury has the potential to limit short- and long-term damage, and accelerate recovery."
"The University of Texas Health Science Center is dedicated to conducting breakthrough research and enabling the development of innovative biomedical products that help patients," said Andrea Giuffrida, Ph.D., the Health Science Center's vice president for research. "We are excited to see this promising neuroprotective therapy discovered here at San Antonio now being advanced by Astrocyte Pharmaceuticals to hopefully generate a much-needed treatment for brain injury patients."
# # #
Contact Information:  William Korinek, (617) 444-8765, [email protected]; Will Sansom, (210) 567-2579, [email protected]
About Astrocyte Pharmaceuticals Inc.

Astrocyte Pharmaceuticals Inc. is a privately held drug development company dedicated to accelerating the recovery and well-being of brain injury patients. The company is committed to proving the neuroprotective benefits of selective astrocyte activation, and advancing breakthrough therapeutic agents for treating brain injury resulting from TBI, concussion, stroke, and neurodegenerative disorders such as Alzheimer's disease. The company was founded in 2014 and is based in Cambridge, Mass. For more information, visit www.astrocytepharma.com.
The University of Texas Health Science Center at San Antonio,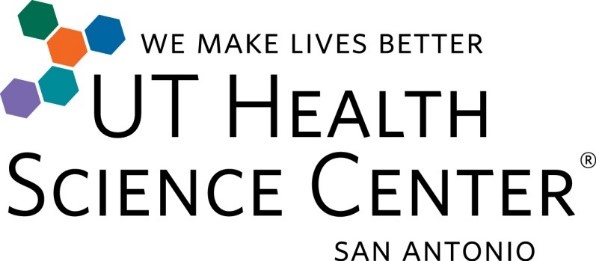 one of the country's leading health sciences universities, ranks in the top 13 percent of academic institutions receiving National Institutes of Health (NIH) funding. The university's schools of medicine, nursing, dentistry, health professions and graduate biomedical sciences have produced more than 31,000 graduates. The $787.7 million operating budget supports eight campuses in San Antonio, Laredo, Harlingen and Edinburg. For more information on the many ways "We make lives better®," visit www.uthscsa.edu.