Cambridge, Mass., May 1, 2015 – Astrocyte Pharmaceuticals Inc., a privately held pharmaceutical company, announced today that Theodore E. Liston, Ph.D. has joined the company as Vice President of Pharmacokinetics and Pharmacodynamics (PK/PD). Astrocyte Pharmaceuticals is developing breakthrough small molecule therapeutics for acute administration to patients who have suffered a traumatic brain injury (TBI), concussion or stroke.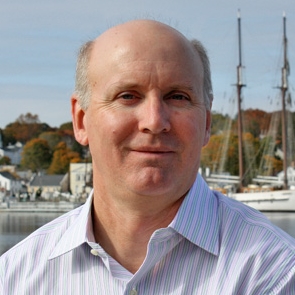 The incorporation of pharmacokinetics (the study of what the body does to the drug) and pharmacodynamics (the study of what the drug does to the body) into pharmaceutical discovery programs has emerged over the past decade as a critical factor in successful drug development. Dr. Liston is a recognized industry leader in pharmacokinetics, pharmacodynamics and drug metabolism, with almost 30 years of experience in leading and managing such efforts for pharmaceutical research programs and incorporation of advanced PK/PD technology. At Astrocyte, Dr. Liston will be focused on maximizing the probability of success for all of the company's research programs through developing a thorough understanding of the molecules' PK/PD, determination of optimal dosing regimen, and appropriate biomarker utilization.
"We are very excited to have Ted to join the Astrocyte team," expressed William Korinek, CEO at Astrocyte Pharmaceuticals. "Ted brings tremendous expertise and experience in drug discovery and will be critical in ensuring our programs have the best possible chance at successfully achieving neuroprotection in patients."
Dr. Liston's drug discovery and development experience in drug metabolism and PK/PD spans from early discovery projects to marketed products, and from laboratory operations to technology development. Previously, he held multiple senior roles at Pfizer including Vice-President of Pharmacokinetics, Dynamics and Metabolism (PDM) and Vice-President of Global ADME Technology.   Dr. Liston managed the PDM efforts of groups in neuroscience and cardiovascular-metabolic disease, and has contributed to the preclinical and clinical advancement of >100 candidates across a broad range of therapeutic areas, including neuroscience, cardiovascular, infectious disease, inflammation, immunology, arthritis, allergy-respiratory and oncology. Dr. Liston received his Ph.D. in Pharmacology from Vanderbilt University, where he focused on the structural elucidation and biological activity of novel human arachidonic acid metabolites and their role in physiology and disease.
For more information about Astrocyte Pharmaceuticals please contact Dr. William Korinek at 617-444-8765 or [email protected].
###
About Astrocyte Pharmaceutical Inc.
Astrocyte Pharmaceuticals Inc. is a privately held drug development company dedicated to accelerating the recovery and well-being of brain injury patients. The company is committed to proving the neuroprotective benefits of selective astrocyte activation, and advancing breakthrough therapeutic agents for treating brain injury resulting from TBI, concussion, stroke and neurodegenerative disorders such as Alzheimer's disease. Founded in 2014 and based in Cambridge, Mass., the company works in partnership with the University of Texas Health Science Center at San Antonio.