Groton, CT, December 14, 2021 – Astrocyte Pharmaceuticals Inc., a drug discovery and development company developing novel cerebroprotective therapeutics for patients with brain injuries, announced today that Christine Gallagher has joined the company's Board of Directors. Ms. Gallagher has over 30 years of experience as an investment banker focused on the life sciences industry. She is currently Managing Director, Equity Capital Markets at Truist Securities (formerly SunTrust Robinson Humphrey) where she is directly responsible for leading the planning, structuring and execution of equity capital raises for public and private companies. Ms. Gallagher has been an advisor to numerous boards and management teams on a wide range of corporate finance solutions and her healthcare investment banking experience includes the execution of over 150 mergers and acquisitions (M&A), advisory and financing transactions raising over $35 billion of capital and advisory work valued at over $20 billion.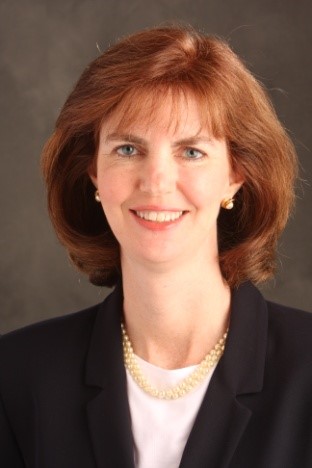 "Christine brings to Astrocyte tremendous experience across an extensive range of biopharmaceutical companies, growth strategies and financing approaches," said William Korinek, PhD, Chief Executive Officer, Astrocyte Pharmaceuticals. "We welcome Christine to the Board and are excited to have her guidance as the company considers growth options in 2022 and beyond."
"I'm honored and excited to join the high caliber Astrocyte team and be part of the mission to develop a much-needed treatment for brain injuries," remarked Ms. Gallagher. "Astrocyte's AST-004 program has demonstrated incredible efficacy and safety in preclinical models, and if it works successfully in humans like it has preclinically, it will have a tremendous impact on the lives and well-being of millions of people who suffer a stroke or traumatic brain injury."
Prior to joining Truist, Ms. Gallagher was the Head of the Life Sciences Investment Banking team at BMO Capital Markets, a Partner and Head of Healthcare at C.E. Unterberg, Towbin, and served in a variety of roles over many years at JP Morgan (formerly Chase Securities) including Managing Director, Healthcare Group and Head of Healthcare M&A. Ms. Gallagher received her MBA in Finance from New York University's Stern School of Business and a BA in Biology from Colgate University. She is a trustee emeritus at Colgate University.
About Astrocyte Pharmaceuticals Inc.
Astrocyte Pharmaceuticals Inc. is a privately held drug discovery and development company dedicated to accelerating the recovery and well-being of brain injury patients. The company is committed to proving the neuroprotective benefits of enhancing astrocyte function, and advancing breakthrough therapeutic agents for treating brain injury resulting from stroke, traumatic brain injury, concussion, and neurodegenerative disorders such as Alzheimer's disease. For more information, please visit us at Astrocyte Pharmaceuticals Inc.