Groton, CT, September 14, 2022 – Astrocyte Pharmaceuticals Inc., a private drug discovery and development company advancing novel cerebroprotective therapeutics for patients with brain injuries, today provided an update on the preclinical and clinical development of its lead drug candidate, AST-004, in preclinical brain injury studies and in an ongoing clinical Phase 1 study. Theodore Liston, Ph.D., Vice President of Research at Astrocyte, presented recent results during an oral session at the U.S. Defense Department's premier scientific meeting, the Military Health System Research Symposium (MHSRS) held in Orlando, FL.
In today's presentation, Dr. Liston discussed the Company's progress with the first-in-human study (designated AST-004-1-02), promising preclinical efficacy of AST-004 in both stroke and traumatic brain injury (TBI), and progress with additional product formulations.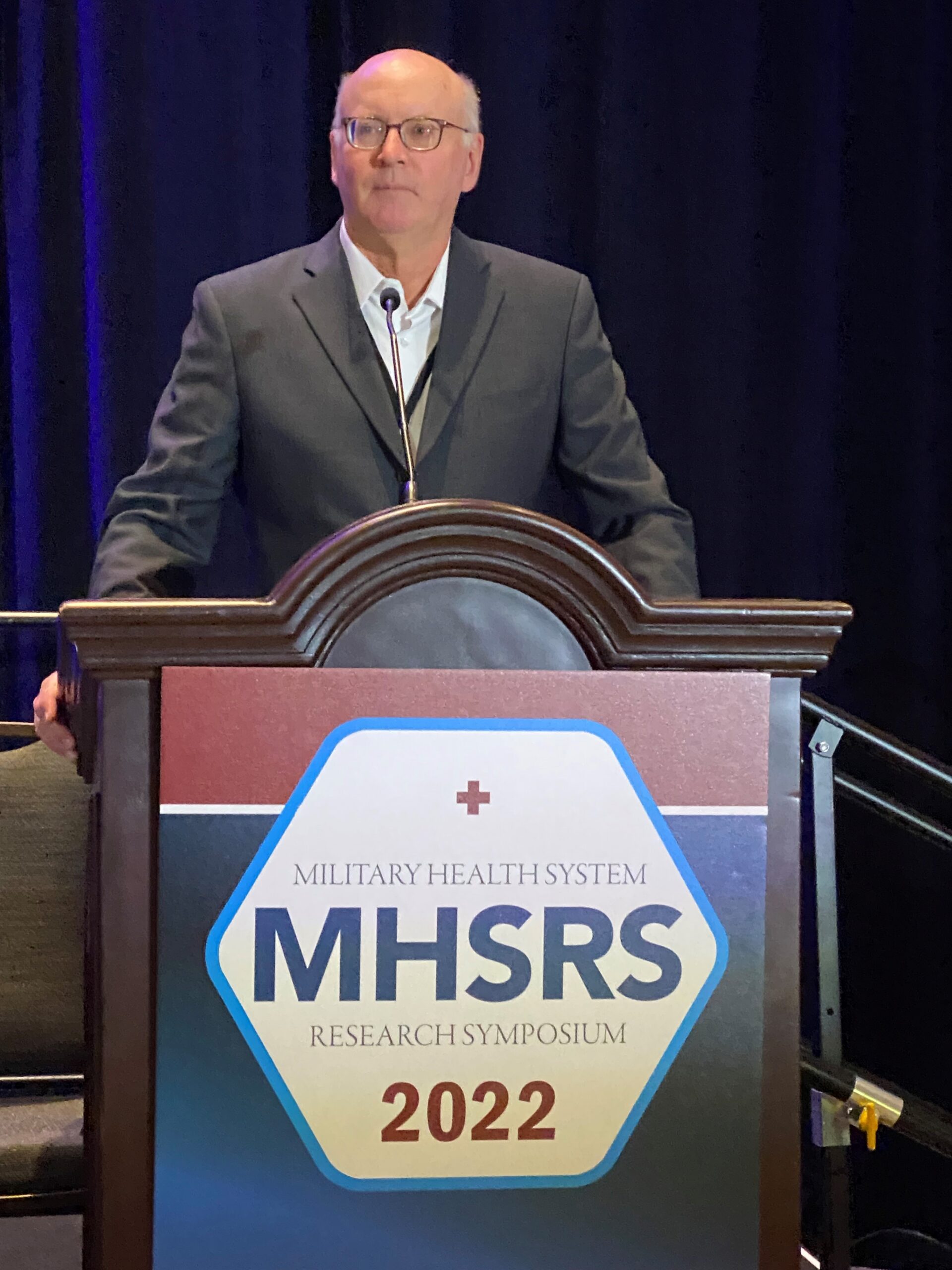 "Our first single-dose Phase 1 clinical study is proceeding as planned, and we have now completed all dose levels in the healthy volunteer subjects. AST-004 was extremely well tolerated at all dose levels, and there have been no safety signals or significant adverse effects associated with AST-004," said Dr. Liston. "Astrocyte will next conduct an additional Phase 1 study to assess target cerebrospinal concentrations of the drug to confirm the doses to be utilized in Phase 2 efficacy studies, the first of which is planned to start in late 2023 or 1H 2024."
"TBI is a top health priority of the military; 22 percent of all combat casualties in recent years are brain injuries," remarked retired Colonel Dallas Hack, M.D., M.P.H., and advisor to Astrocyte. "The data presented by Dr. Liston to military health leaders today demonstrates a very encouraging safety, efficacy and pharmaceutical profile for AST-004, and the exciting potential for it to be the much-needed treatment for both warfighters and civilians suffering traumatic brain injuries."
About Astrocyte Pharmaceuticals Inc.
Astrocyte Pharmaceuticals Inc. is a privately held, clinical stage, drug discovery and development company dedicated to accelerating the recovery and well-being of brain injury patients. The company is committed to proving the cerebroprotective benefits of enhancing astrocyte function, and advancing breakthrough therapeutic agents for treating brain injury resulting from stroke, traumatic brain injury, concussion, and neurodegenerative disorders such as Alzheimer's disease. For more information, please visit us at Astrocyte Pharmaceuticals Inc.
Research described in this press release is funded in part by the Medical Technology Enterprise Consortium (MTEC) in cooperation with the U.S. Army Medical Research and Development Command (USAMRDC) of the United States of America Department of Defense. The views expressed in this article are those of the author and may not reflect the official policy or position of MTEC, the Department of the Army, Department of Defense, or the U.S. government.
Forward Looking Statement
This press release contains certain forward-looking statements regarding, among other things, statements relating to goals, plans and projections regarding the company's financial position, results of operations, market position, product development and business strategy. Such forward-looking statements are based on current expectations and involve inherent risks and uncertainties, including factors that could delay, divert or change any of them, and could cause actual outcomes and results to differ materially from current expectations. No forward-looking statements can be guaranteed and actual results may differ materially from such statements. The information in this release is provided only as of the date of this release, and the company undertakes no obligation to update any forward-looking statements contained in this release on account of new information, future events, or otherwise, except as required by law.